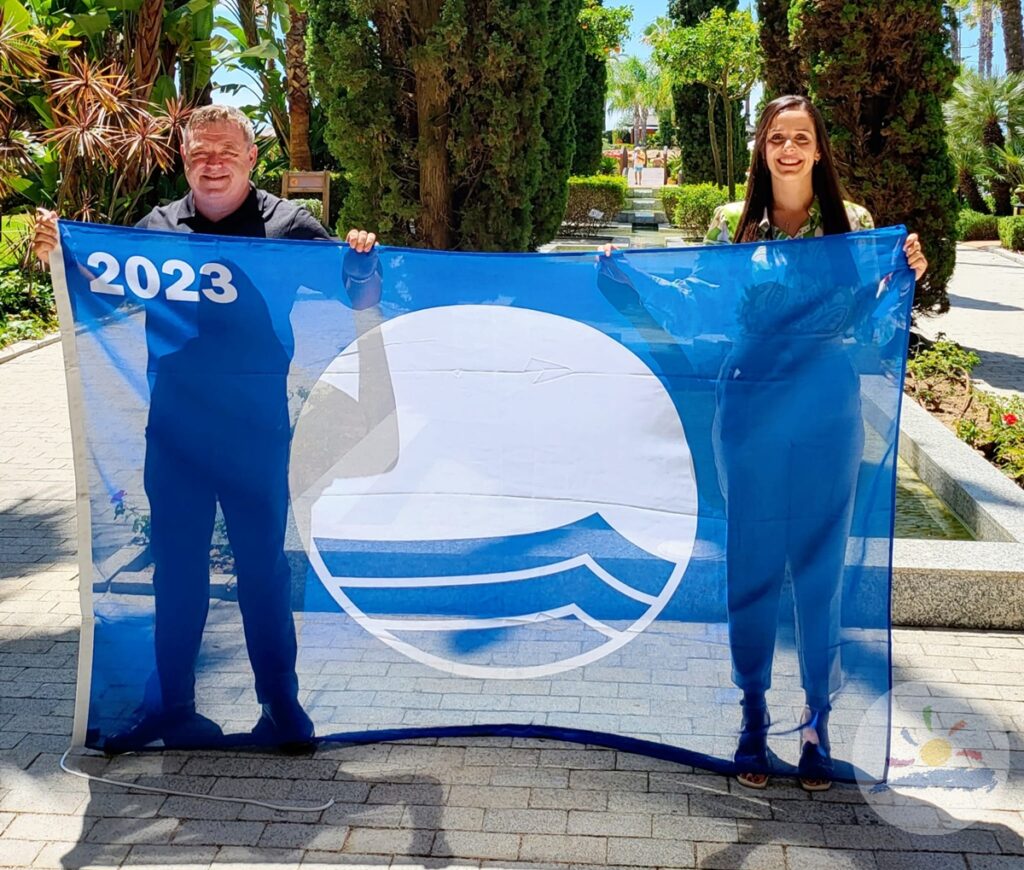 The councillors for tourism and beaches, Dean Shelton and Gema Zotano respectively, travelled to La playa de Islantilla in Huelva today to receive the Blue Flags for Sabinillas Beach and Duquesa Port.
In a ceremony headed by Arturo Bernal, the Junta de Andalucia's Minister of Tourism, Culture and Sports, Blue Flags were awarded to some 148 Andalucian Beaches and Marinas, 3 more than last year, with 47 of those flags going to Malaga Province alone.
Spain is the country in the world with the most Blue Flags, a total of 729.
European Blue Flag
The Blue Flag is an ecolabel awarded to beaches and marinas. The award of the Blue Flag is based on 27 specific criteria for beaches and 16 specific criteria for marinas. Though the specific requirements are different for the two types of sites, they cover the same four aspects: water quality, environmental education and information, environmental management, and safety and access & services.
The Blue Flag Campaign is owned and run by the independent non-profit organisation Foundation for Environmental Education (FEE).