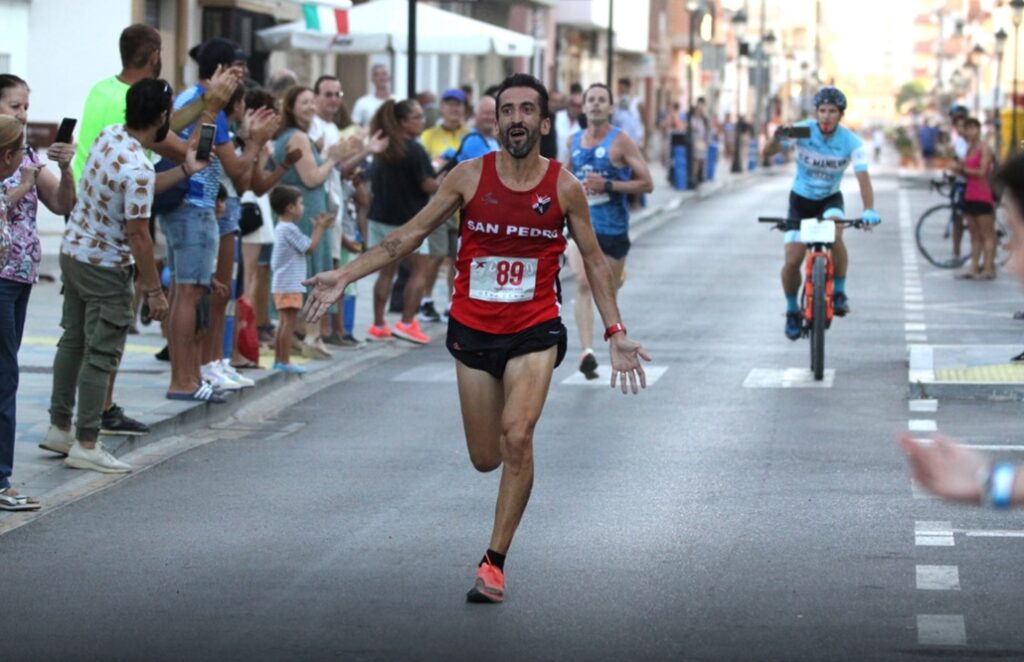 550 runners of all ages took part in the X Corruco Race which was held in San Luis de Sabinillas, Manilva, on Saturday 20th August, after an absense of 2 years due to the pandemic.
The X Corruco Race was run over a number of routes and distances depending on the age of the participants, starting at 7 pm with the 400-metre race and at around 7.20 pm, the 800-meter race.
The classic 6 kilometer route, set off at 8 pm from Duquesa de Arcos, crossing the Colonia infantil, Puerto de la Duquesa, El Castillo and returning.
The adult race was won by Javier Díaz Carretero from San Pedro with a time of 19 minutes and 51 seconds.
The organization highlights the support provided by the local Police, Civil Protection, the Unicaja Social Fund, and sports groups such as the Manilva Cycling Club, the Los Kruos Senderista Club and the Manilva Basketbase.
Local Women:
1 – Cristina Márquez
2 – Ana María Quirós
3 – Yolanda Luque
Local Men:
1 – Óscar Vargas
2 – Salvador Ríos
3 – Jorge Ramos
Women overall:
1 – Harriet Ivy Reynolds
2 – Claire Simonnet
3 – Lucía Ramírez
Men overall:
1 – Javier Díaz Carretero
2 – Cristian Benítez
3 – Luis Carlos López